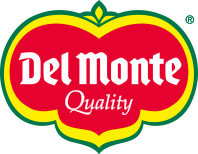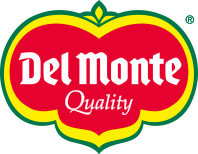 Type your research (product, recipe, blog...)

22/06/2015
Farms in Costa Rica and Guatemala achieve SCS Certification
Del Monte Fresh Produce is pleased to announce the third-party certification of its banana farms in Guatemala and Costa Rica and its pineapple farms in Costa Rica as Sustainably Grown. This certification was issued by SCS Global Services (SCS) in accordance with the producer requirements of its internationally recognized Sustainably Grown Standard v 1.3. As a result, certified bananas and pineapples will soon be able to feature the Kingfisher eco-label.
Sustainably Grown certification included rigorous independent evaluation of the production, management, and distribution processes of the Del Monte farms in Guatemala and Costa Rica.
The certified Del Monte farms demonstrated that they have established practices that guarantee the highest level of environmental responsibility, worker protection, and quality control.
The certified farms were evaluated under the following criteria:
Sustainable Crop Production
Ecosystem Management and Protection
Resource Conservation and Energy Efficiency
Integrated Waste Management
Fair Labor Practices
Community Benefits
Product Quality
Product Safety and Purity
"For many years, without fanfare and away from spotlights, Del Monte has been working on sustainability initiatives throughout our operations." said Hans Sauter, Vice President Corporate Research & Development and Agricultural Services of Del Monte. "We are very pleased that our efforts have been validated by a globally recognized independent certifier such as SCS Global Services that uses sound science as the basis for Its stringent Sustainably Grown standard. We are very proud of this accomplishment and we are looking forward to expanding the certification program to cover more of our operations" concluded Mr. Hans Sauter.
"We congratulate Del Monte for this significant accomplishment," said Dr. Stanley Rhodes, SCS' Founder and CEO, "Achieving the SCS Sustainably Grown certification is by no means an easy task. This standard is based on comprehensive, multifaceted science-based criteria that address all aspects of agricultural operations aimed at minimizing environmental impacts, providing a safe and healthy work environment, and protecting product Integrity. The Del Monte banana farms in Guatemala and Costa Rica as well as their pineapple farms in Costa Rica were able to demonstrate that they have the processes and management systems In place to grow their products in a sustainable manner".
Consumers In North America and Europe will soon be able to feel more confident than ever that their bananas and pineapples were grown in a sustainable manner when they see the SCS Kingfisher eco-label signifying Sustainably Grown on certified Del Monte products.
For more information on all Del Monte Fresh Produce Sustainability programs please visit: www.freshdelmonte.com/sustainability
For more information on SCS Global Services please visit here.