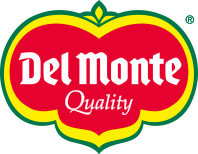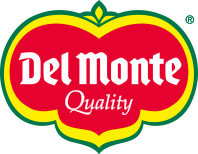 Type your research (product, recipe, blog...)

30 Day Fitness Challenge: WEEK 4
Week 4: You're nearly there!
You're now only one week away from completing the 30-Day Del Monte Fitness Challenge, but it isn't over just yet! The last week really counts, so make sure you keep up your healthy new lifestyle and keep pushing yourself to do as many workouts as you can, so that all your hard work over the last 21 days pays off.
Freshen up your exercise.
We like to keep things fresh here at Del Monte, so we're giving you five new exercises to play around with for the final seven days. It's now time to take things up to the next level by focusing on working out a whole new range of muscles to enhance your full body workout. This will not only keep you motivated to carry out an exercise routine each day, but it also gives your body chance to recover and rest the muscles you've been working. It's important to always alternate your workouts, push a little harder, or go for a little longer each week, to see the best end results and to keep improving your fitness.
Take it up a notch!
Below are five new exercise types we'd like you to perform as many times as you can this week, in the same style as last week. High intensity exercise (HIIT) changes everything! HIIT changes the way your body processes all the nutrients from your food from anywhere between 24 and 72 hours after a training session - this means your body burns fat long after you've finished your workout! However, it also makes it super important to eat right. Refuel your body with good, healthy and whole foods and you will be well on your way to being the healthiest you've ever felt! This week, carry out these five exercises, alternating between them for 12-15 minutes.
Do each exercise for 45 seconds, as hard and as fast as you can, then rest for 45 seconds, and repeat until you've reached your desired time:
PUSH-UPS:

There's 2 ways of doing these, and it's totally up to you. If you're feeling strong, lie face down on the floor, ground your toes and place your hands firmly on the ground. Push your whole body up, and lower - repeat. If you want to try a different way, instead of grounding your toes with your body straight, ground your knees instead with your feet in the air, lower your body and repeat.

MOUNTAIN CLIMBERS:

Begin in a push-up position, toes grounded to the floor. Bring one knee up to the opposite side of your chest, then straighten it back to floor, and repeat with the other leg. Try to do this in quick, explosive movements to make the most of the exercise.

LUNGES:

Keep your upper body straight and focus on a point in front of you. Step forward with one leg, lowering your lips until both of your knees are bent at 90 degree angles, then step forward with the other leg and repeat.
1-Day Meal Plan Example (click on the images to see the full recipe):
BREAKFAST: Skinny pepper, tomato & ham omelette


LUNCH: Chicken Avocado Salad


DINNER: Tomato and Vegetable Soup


SNACK (optional): Strawberries and Dark Chocolate

We'd love to know how you're getting on - tell us (or even better, send us a photo) on Facebook, Twitter or Instagram with the hashtag #DMLiveHealthy!