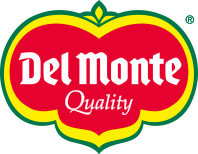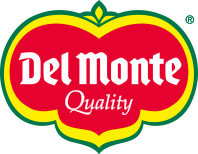 Type your research (product, recipe, blog...)

30 Day Fitness Challenge: WEEK 3
Week 3: Keep going!

It's now day 15 of the 30-day Del Monte fitness challenge, which means you're half way to becoming a healthier, fitter and happier you! We hope you're feeling just as motivated this week as you were the last, and most importantly, that you're enjoying your new healthy lifestyle. Maybe you've even noticed some results? But don't worry if you haven't just yet - use this to push yourself even harder next week!

Keep exercising, little and often.
For the next 15 days, perseverance is key. Choose to walk up the stairs rather than taking the lift, and skip the snacks between meals! Stick with the 10-20 minute exercise routines as many times you can this week, and make sure you're eating all the healthy whole foods we recommended in week one. To keep you motivated and on your toes, we've put together an example of a meal plan for you to try out, and some more exercise
tips and tricks to keep your fitness routines fresh and fun, and so that you're always working out a range of different muscles.

10-minute HIIT workout.
This week, why not try out a different kind of HIIIT workout? A high intensity interval training (HIIT) session allows your body to burn fat long after your workout is over because you've raised your heart level substantially over a short period of time. Instead of the 3 fixed exercise positions we gave you last week, try mixing up more exercises in the 10-20 minutes, but each for a shorter period of time. If you've only got 10 minutes to spare, then carry out the routine once, but if you have 20 minutes, do it twice! The more you do, the quicker you'll see results, but 10 minutes is just enough to make a big difference to your health.
Below are five exercises you can try out to give you the most varied full body workout in the 10-20 minutes.
Remember, HIIT means doing your exercises at a high intensity, which ensures your heart rate goes up and the calories burn off! Carry out each exercise for 45 seconds, expending as much energy as you can, then rest for 15 seconds - repeat for desired duration (e.g. 10 minutes):
SQUATS:

Stand with your feet shoulder width apart and your arms out in front of you. Focus on something in front of you and stay focused on it as your bend your knees and crouch down. Keep your back straight and return to upright position - repeat.

CRUNCHES:

Lie down on your back, and raise your upper body off the floor. Place your hands by your head and squeeze into your abs, lifting your body up more - repeat.

BURPEES

. Stand with your arms by your side, lower into a squat and put your hands flat on the floor in front of you. Whilst on the floor, kick your legs back and get into the push-up position, lower your chest to the floor, then back up to the push-up position before returning to the squat. Jump up, raise both hands in the air - repeat.
1-Day Meal Plan Example (click on the images to see the full recipes):
BREAKFAST:Tropical Fruit Porridge


LUNCH: Pineapple Chicken Skewers


DINNER: Pear, Walnut and Gorgonzola Salad


SNACK (Optional): Mango and Banana Smoothie

We'd love to know how you're getting on - tell us (or even better, send us a photo) on Facebook, Twitter or Instagram with the hashtag #DMLiveHealthy!